What is SEO?
SEO optimizes your website for search engines…..
so your customers can find you!
SEO or Search Engine Optimization is a process that improves the visibility of your website in the search engines. As a business owner you know that if Google, Yahoo and Bing can't find your website, neither will your customers. SEO uses techniques like keyword research, website content optimization, site architecture checks and link building strategies to help your website rise to the top of the search results.
What does that mean for your business? The higher your website appears in search results, the more search traffic you'll receive. If you don't rank on Page 1 now, you proabably need some SEO mojo. To better understand how Google and the other search engines display results, we've outlined the 3 main components of Search below: paid search, organic search and local search. We help you create and execute a comprehensive search strategy in every area.  Read on to learn how each can benefit your business.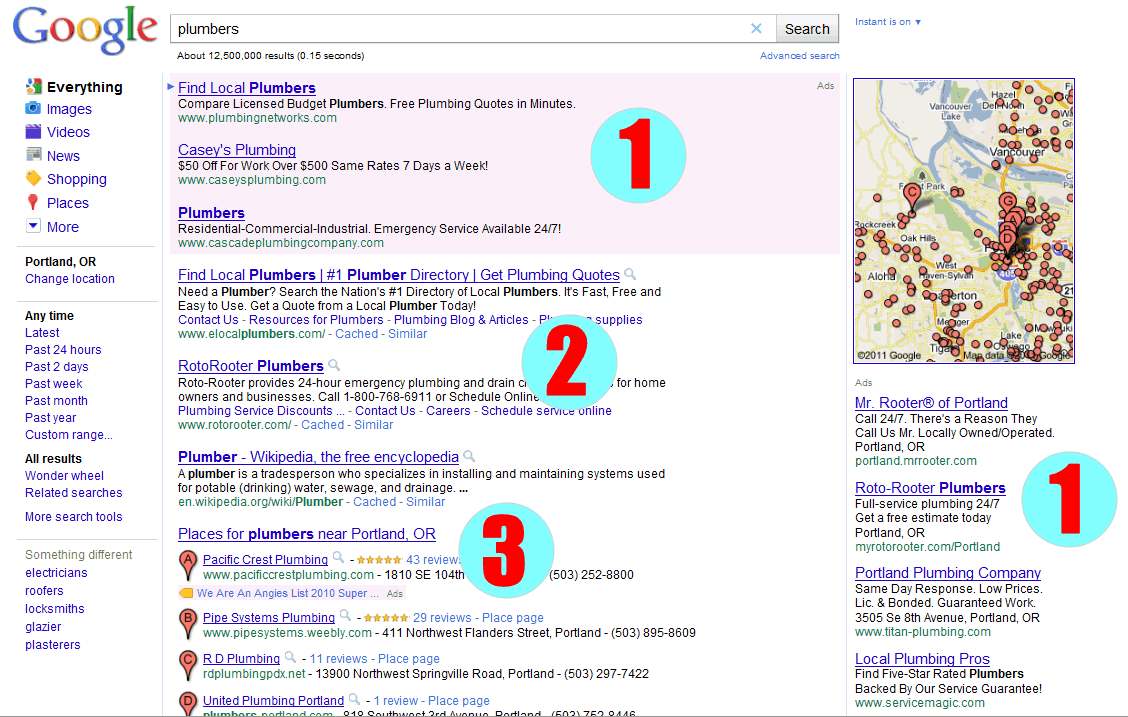 1. Paid Search or PPC ads (like Google Adwords) are a quick way to appear on page 1 of the search results.  Competitive keywords are expensive, but the results can be impressive.  The beauty of paid ads is they're easy to create and run, easy to change, and easy to budget since you only pay when someone clicks your ad.
2. Organic Search results display free search listings. Good SEO helps your website get highly ranked in these results so your customers can find you. It all starts with keyword research, and optimizing your website and links around those target phrases.  SEO is a process, so choose a professional SEO who is committed to ongoing improvements.
3. Local Search results are playing an increasingly important role for Small Businesses.  Google now automatically displays local listings for many searches regardless if you typed in a city name.  In the example above, typing "plumbers" into Google returns 7 local results in the middle of the page (the "seven pack") along with a corresponding map in the right-hand column.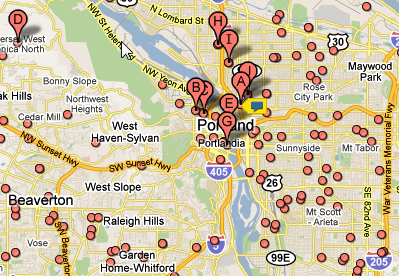 Optimizing your business and website for Local Search is a completely different exercise than optimizing it for Organic Search.  If done correctly, you have a good chance of appearing on page 1.  Done incorrectly, your listing could be buried.  With almost 3 billion local searches performed a month — many of those from smart phones – getting on page 1 of the local results is critical!