Google Places moves to Google+ Local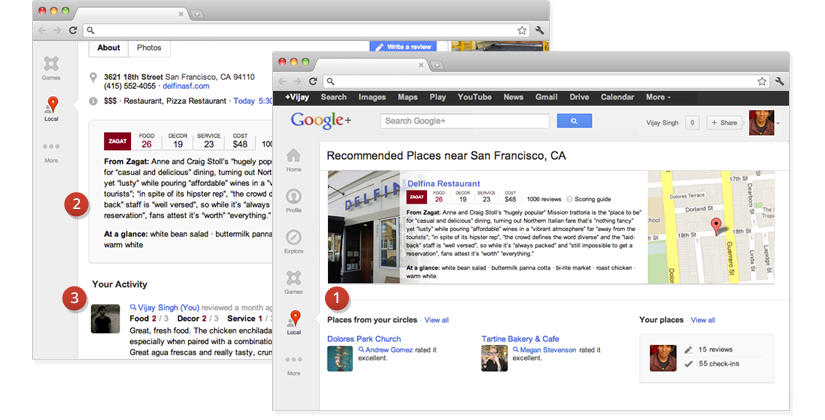 Google Places, the home for business listings within Google, has now moved to Google+ Local. What does this mean for Small Business Owners? There are several things you should be aware of. First, you will continue to manage your business listing through the Google Places dashboard. In fact, most of the changes Google recently introduced are user-facing, meaning that people who view your listing and leave a review for you will have a different experience than they did with Google Places, but for the Business Owner the changes are relatively minor.
One important thing you should do immediately is create a Google+ profile using the same email address as your Google Places dashboard login. That will make it easier for Google to complete the migration of your business listing from Places to Google+ Local. If you already have a Google+ profile, but haven't logged in recently, do so now and tell Google which reviews and photos you'd like to make public.
You should also log in to your Google Places dashboard and click the "See your listing on Google Maps" link and verify that it links to your new Google+ Local page.
If you have already created a Google+ Business page (this is separate from your Google+ Local listing), stay tuned because Google will be merging those pages together. If you'd like to be alerted when this happens, use this form and submit your email address.
Lastly, be aware that customers will need to have a Google+ account in order to leave a review for you. If they already have a Gmail account, it's an easy process to create a Google+ profile. Also note that Google's 5-star rating guide has been replaced with a Zagat scoring guide. Users rate your business on a 3 point scale, and your overall score is displayed using a 30 point scale. Scoring summaries are displayed next to the business. Learn more at the Google+ Local page.