Google Offers hits Portland, OR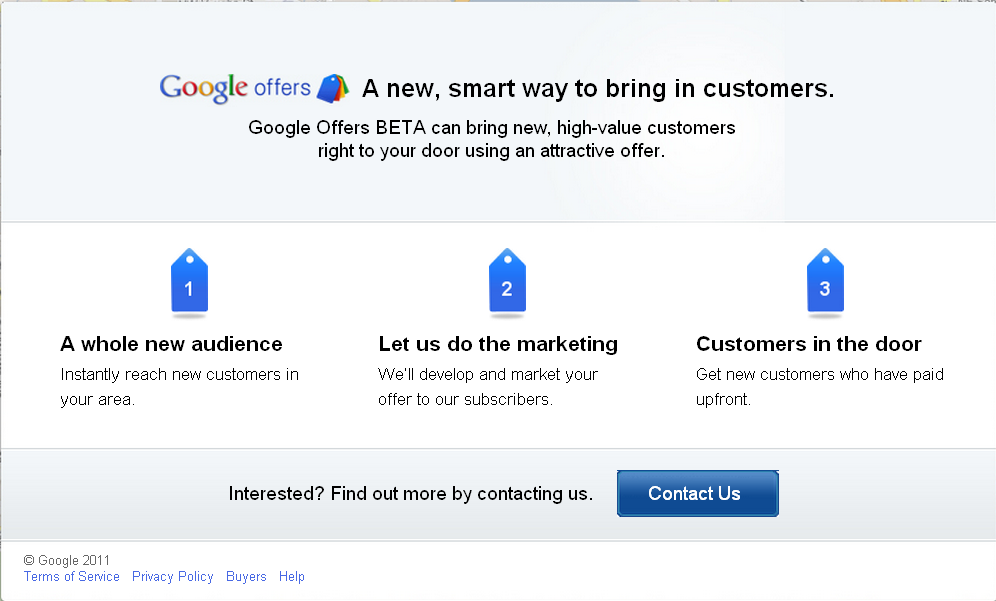 Portland Business owners — rejoice! Google Offers (a product similar to Groupon and LivingSocial) has been rolled out to Portland, OR area businesses as part of Google's Beta test of Offers.  Portland is actually the first city to participate in Google Offers, so this is an excellent opportunity to try out the service.
Similar to Groupon, businesses create an offer and Google takes over from there — marketing your offer to the massses and driving customers to your door. Also like Groupon, you get paid upfront (it's not clear if there payment terms like Groupon, I would assume there are).
Go to the Google Offers sign up form and you'll be contacted with details on how to participate.
Make sure you've claimed and optimized your Google Places page first though — that's the first step in participating in Google's local search arena.
Here's the video Google is using to introduce Offers. Nice to look at, not chock-full of information, however 😉
Are you a Portland-area business? Have you ever run a Groupon offer? How did it go? What you think of Google's entree into Groupon-style offers?